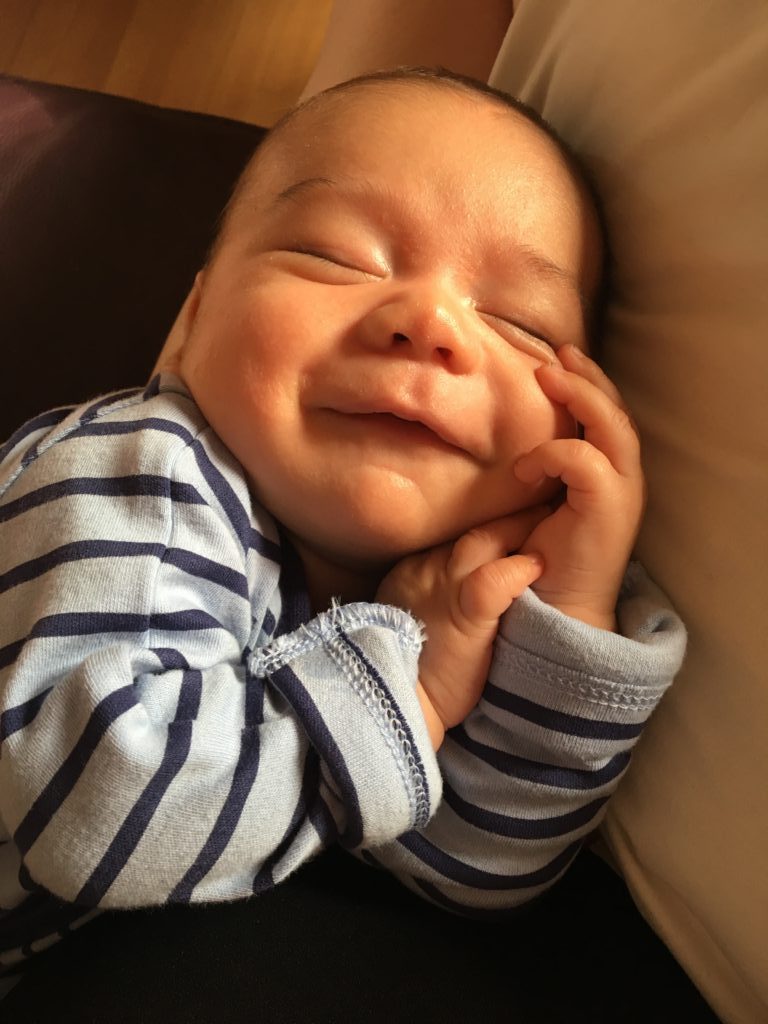 ---
Must be having sweet dreams…
Well you can see there haven't been any new blogs for a few months and that's because our little beauty Leon Angel entered the world a whole four weeks early in the early hours of Saturday 23rd March. To say it was unexpected is an understatement! I had my work clothes on and a rucksack full of dramatherapy props and case notes, my hospital bag was a to-do-list on my phone and I had only just started to purchase some of the necessities when my waters broke on Friday morning in bed! At the time I wasn't completely sure that's what it was, hence taking my work things with the optimism that I would be returning to work after a quick check-up, but a once over by the consultant confirmed that the next time I left the hospital it would be with a baby in my arms!
---
---
Goodbye baby bump, hello Leon!

Having a baby four weeks earlier than expected brought with it a bunch of issues that I hadn't planned for. Firstly I hadn't finished work yet and had a week and a half to go before starting (permanent) maternity leave. Ordinarily this wouldn't have been a problem, but in my job as a dramatherapist it meant that I had yet to do any closing sessions with my young clients and those goodbyes were going to be tough and super important. There I was in my hospital bed, waiting for my baby to arrive and worrying about my clients and when I'd next be able to see them again to do our closing sessions. I had also hoped that before baby arrived I would have had all my closing reports up to date and handed in but this was not to be either!
Another, less important issue as I mentioned before was the lack of a hospital bag and all the essential items you need for a hospital stay when you're having a baby. Thankfully I had been gifted many of these essentials by good friends and after a bit of a whip round I was able to find most things I might need and throw them into a suitcase which miguel would then pack and bring to hospital for me later that day. Finally there was the complete lack of any preparation for a baby being brought to our home, not even a cot for him to sleep in and a distinct lack of any housework having been done in my final stages of pregnancy whilst still working full time! Thankfully Mig rose to this challenge and rushed home to get things ready for us while I was in the safe hands of Kingston hospital maternity team.
Within a few hours of arriving at the maternity unit for a check up I had been given a bed on a ward and told to expect to be induced the next day, as apart from my waters breaking I was not showing any signs of going in to labour. I didn't really have a birth plan in place yet but I hadn't read much about being induced and felt a bit worried about this unknown option, so I did what anyone would do in this day and age, I asked Google how to get this labour going naturally! Google recommended being as physical as possible so I spent the rest of the afternoon doing squats and lunges in my tiny cubicle and going for walks up and down the stairs and around the carpark. It worked! At 8pm my waters broke proper and shortly after my contractions started, thick and fast and just over a minute apart! At first the midwives didn't believe this was it, as there had been no build up to this, but I knew baby was on his way. Fast forward a few more hours and he was lying on my chest, sleepily looking up a me, healthy and beautiful.
---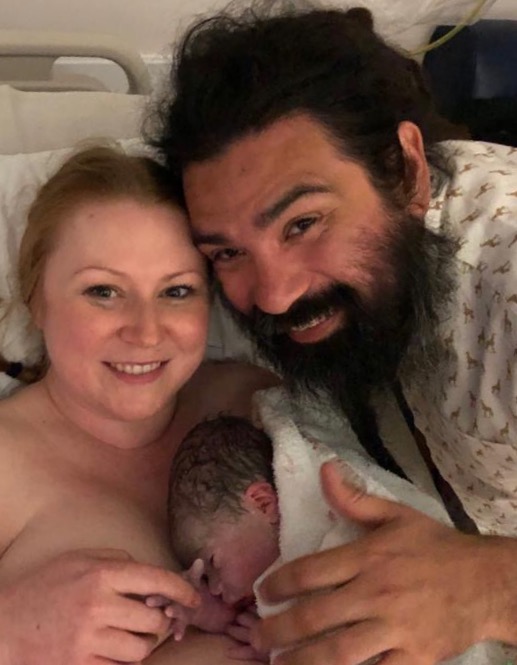 ---
Hello Leon!
I found the birth to be emotional and exhilarating; I had started a hypnobirthing course online, which I hadn't finished, but was able to draw on the breathing techniques and relaxing visualisations they'd recommended. This helped no end and coupled with a very active stance, I stood and moved around for the entire labour until the very end, baby Leon arrived without a hitch, completely naturally and with no pain relief. I had fully intended to have an epidural but in the heat of the moment and with things moving so fast this seemed unnecessary when the time came. Of course giving birth is no walk in the park, but I can honestly say, for me, that I've experienced more painful tattoos than this! Especially having my calf tattooed!
So there you have it in a nutshell, baby Leon is here! He has changed our lives beyond recognition, for the better and we are absolutely, madly in love with the little fella! He's four months old now, growing bigger and thriving in his new home (more on that in my next blog) and with each day we grow more in awe of his latest skills and abilities, not to mention his cuteness!
---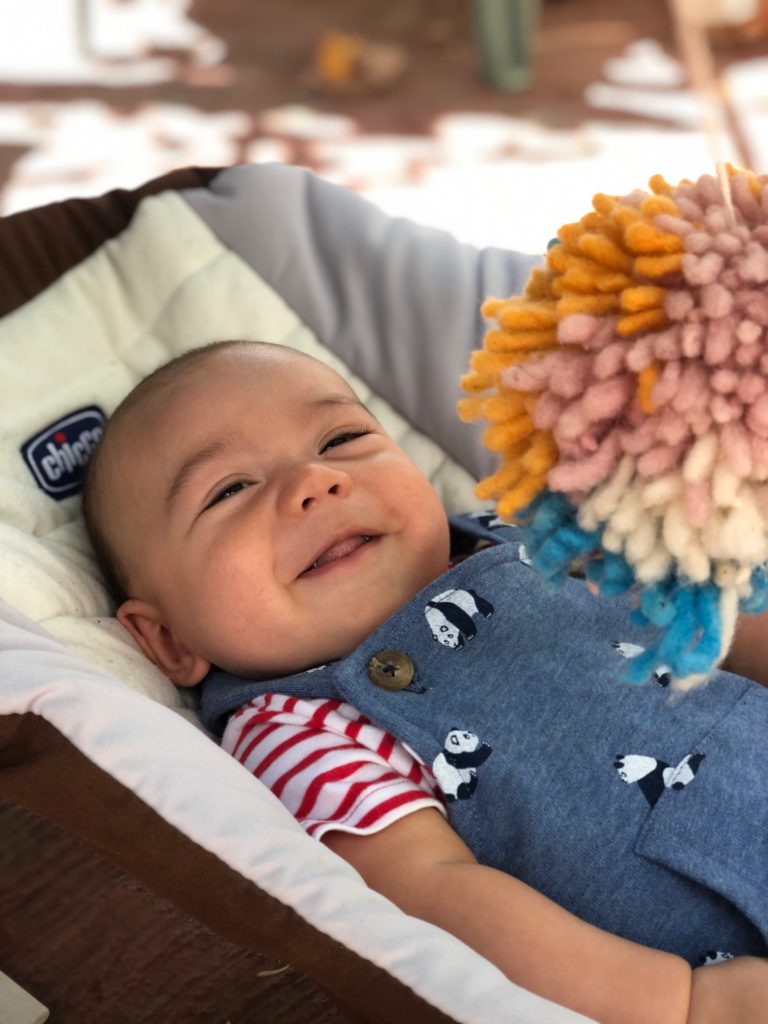 ---
Cutest baby on the planet?!